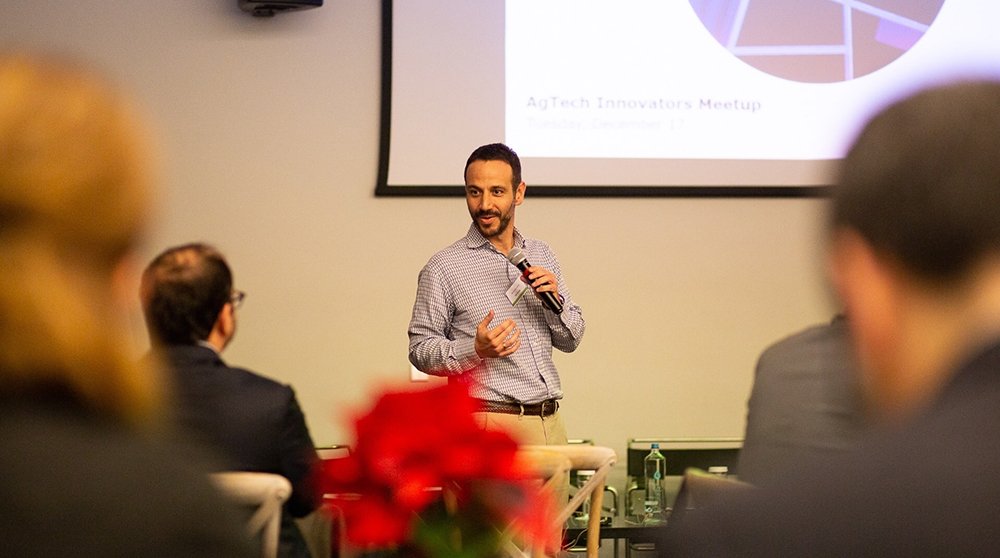 Nikos Manouselis is founder and CEO of Agroknow, the food safety intelligence company that extracts tailor-made data insights for the global supply chain. He is an Electronics & Computer Engineer that holds two MSc degrees, as well as a PhD on Agricultural Information Management. With more than 15 years of expertise in the intersection of data and technology for food and agriculture, he is frequently working with industry, academia and international organizations on ways in which state-of-art technologies may be used to help solve critical challenges in the food supply chain.
Nikos has been steering Agroknow through growth and turbulence for over a decade, positioning it as a pioneer in food and agriculture data collection, organisation and discovery. One of their most prominent achievements is the work that they did with the Food and Agriculture Organization (FAO) of the United Nations to re-engineer and deploy a new backbone for AGRIS: a prestigious online search service that dates back to the 1975 and that looks into millions of publications related to agricultural science and technology. In 2017, the company delivered to FAO a big data powered and completely revamped version of the search engine, extending all aspects of technology, content and workflows powering it.
Previously, Nikos was pursuing a research career, serving in research and teaching positions for institutions like the University of Alcala, the Centre for Research and Technology Hellas, and the Technical University of Crete. His work has resulted into more than 160 scientific publications that have been recognised by over 4,500 bibliographic citations to his work, according to Google Scholar. He has also served as the President Elect of the Ariadne Foundation, an international association of universities and research organisations that worked on open-source technologies for knowledge organisation, management and discovery.
Nikos is actively involved in local and global entrepreneurial networks, through his participation in the Entrepreneur's Organization (EO). He has served at the Board of the Greek chapter of EO, chairing the national EO Accelerator Program that helps startups and small business grow to their first million.
Apart from being an entrepreneur, Nikos is also the husband of Poly and father of Ariadne and George. This keeps him quite busy when not working.
His hobby is music radio shows and he is curious about the way that this industry is being disrupted by digital channels and distribution. Whenever he finds time, he crafts his own rock, indie, soul and jazz radio podcasts that are published at his Mixcloud page.