"We are not going to think our way out of this crisis. We need to talk ourselves through it"
Following the wise advice of Verne Harnish, I have spent the past months talking to people in the market. Numerous hours have been devoted to discussing with clients, partners, and companies like ours.
I have also talked a lot with our team. What they hear, see, believe about the way that the market environment is changing. How we should adapt to these changes. How we can work more efficiently and easily from home. How we can better serve our customers.
One of the most important conversations that took place within our team was driven by the Strengths-Weaknesses-Trends tool. It is already part of our strategic thinking routines, to help us keep an eye on the market trends, having in mind our inherent strengths and weaknesses. During these challenging times, we are using it even more systematically to guide our strategic thinking and decisions.
During our recent Annual Planning meeting, our leadership team arrived to a list of 5 important changes in our market environment that are here to stay.
We did some serious brainstorming and debating about these expected changes. I would welcome any further feedback and suggestions, therefore I am sharing the list with you.
(I) A Global Recession
The economic aftermath of the pandemic is harsh. We should expect most companies to have significantly reduced budgets, as the crisis is affecting major parts of the food supply chain. For instance, food consumption that takes place in the hospitality and food service sectors.
On the other hand, we also see major clients restructuring parts of their business that seem to be less efficient and focusing on ways in which they can achieve operational excellence. For a company like ours that promises to help people save time spent in food risk assessment, this can be an opportunity.
We also expect more talent to become available globally. We witness many companies laying off people that are very experienced, knowledgeable and eager to find a new professional challenge. For companies at a growth phase, this gives access to a talent pool that is beyond our expectations and dreams – at any level and for every position that we need.
(II) An Opportunity for Digital Providers

I often quote Rob Leclerc from AgFunder on this: "Five years of change in our food and ag system will happen in the next five months".
We have just published a discussion paper with the views of various industry stakeholders on the way that food quality and safety is being digitally transformed during the pandemic.
For digital service providers like Agroknow, this is a tremendous opportunity. Our technologies and platforms are becoming essential tools that people in the food industry need to use, in a period of limited travel for physical inspections and audits.
On the other hand, this is also creating significant pressure from our competition. Every software company that operates in the food safety space sees this opportunity. Many other software companies move in this space. Traditional service providers also expand their digital portfolios.
(III) Global Talent Available Remotely

Remote work capabilities create an opportunity to hire talent from all around the world. We interview people located in very different time zones, already having a work and communication system in place that allows remote collaboration. We have given flexibility to our team to work from wherever they feel more comfortable – although we do miss seeing each other more often.
This can also be a potential threat. As we have access to talented people globally, so do others have access to ours. We really need to make sure that we offer a purposeful and fulfilling work environment to our team. Otherwise, they can easily move to another employer that can be located anywhere in the world. The battle for talent has become international.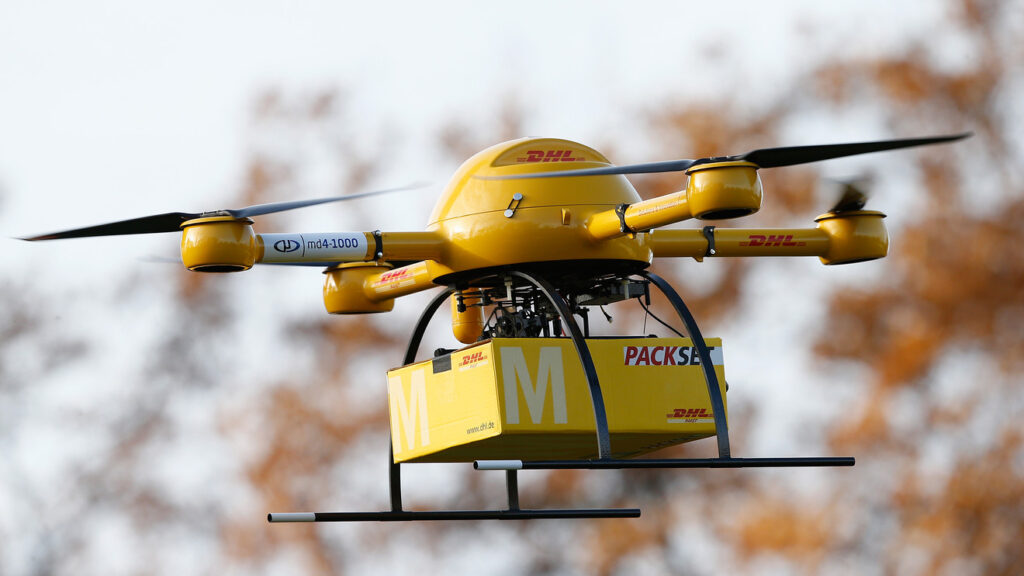 (IV) An Explosion of E-Commerce

The explosion of e-commerce brings tremendous changes in the way that food safety and quality is conceived, operated, regulated and ensured. The channels through which food is being ordered, prepared and delivered are differentiated. This is putting some of those channels under unprecedented pressure. This brings new challenges for all stakeholders involved in ensuring the safety of our food.
This is already calling for new ways to regulate and inspect food establishments and delivery mechanisms. New technologies and tools will be extensively used to support food risk monitoring, assessment and prevention. I think that we should also expect the scope of food safety standards, especially in terms of the way that certificates and inspection results may be presented and explained to consumers through the various online channels.
(V) Consumers as a Critical Data Resource
Consumers are more concerned nowadays about staying healthy and safe. Many surveys indicate that they turn to more well-being products and habits, sustainably and ethically produced. Safety and quality is becoming more of an issue, especially as they are afraid that regulators cannot monitor as systematically and closely that safety is ensured at all stages of the supply chain.
Again, I believe that this will significantly enhance the quantity and quality of information that people make publicly available about the food that they buy and eat. These new data sources and types will be the basis upon which a new information service ecosystem will be developed. A representative example is the way that Amazon identifies more quickly food safety issues, by mining online customer reviews. For companies like ours, novel data access and processing opportunities will arise, disrupting the way that food safety information flows across the supply chain.
Nevertheless, I worry about the way that we can ensure that consumer-provided information is authentic, reliable and can be trusted. The emergence of fake news and the way that social media have been used to influence the opinion of people, makes me wonder about whether such a rich data resource can help detect and mitigate food risks when they first occur; or it may become yet another weapon to be used against competing brands.
Brainstorming about the upcoming changes has been a valuable exercise. It has informed and influenced our post-pandemic strategy and execution plans. You may also find it useful or you may have identified something that we are forgetting or getting wrong.
So, what do you believe that the future holds?